Regular price
Sale price
$23.00
Unit price
per
Sale
Sold out
The best we can do with our time is to take care of it. Appreciate every good moment, take nothing for granted, be aware of the happy hours and abandon ourselves to pleasure when pleasure finds us. Of course, this is much easier said than done, but as long as we figure out how to do it, we can spend this year in each other's company. Before our eyes stretches a New Year. Let's meet it.
The already legendary Blackie Books agenda comes with a weekly view composition, task organization by modules, calendar of fruits and vegetables, movies, comics and books recommendations, inspiring quotes, anniversaries, lists... And a big 2024 calendar for your wall!
200 pages. 14 x 21 cm.
Illustration: Julio Fuentes. Texts (in Spanish) by Daniel López Valle.
View full details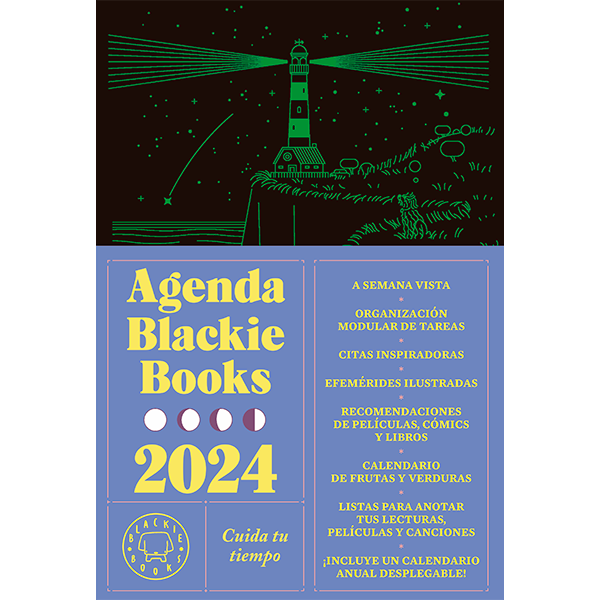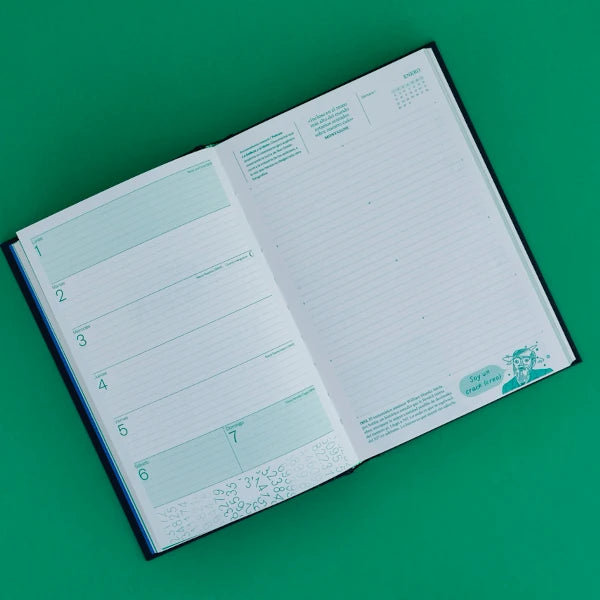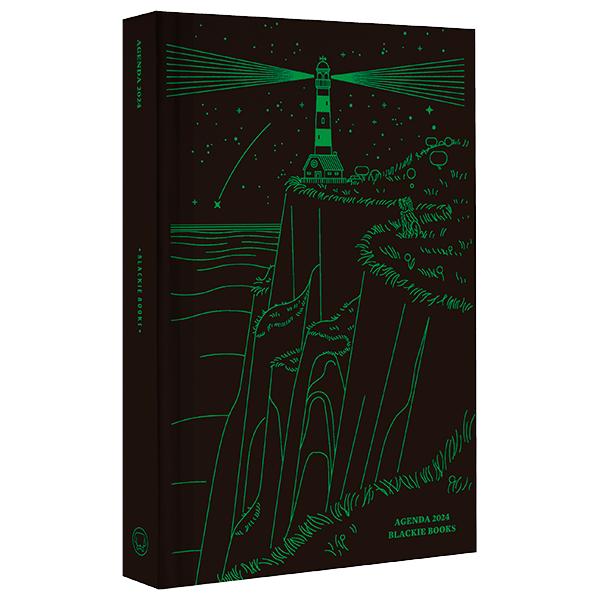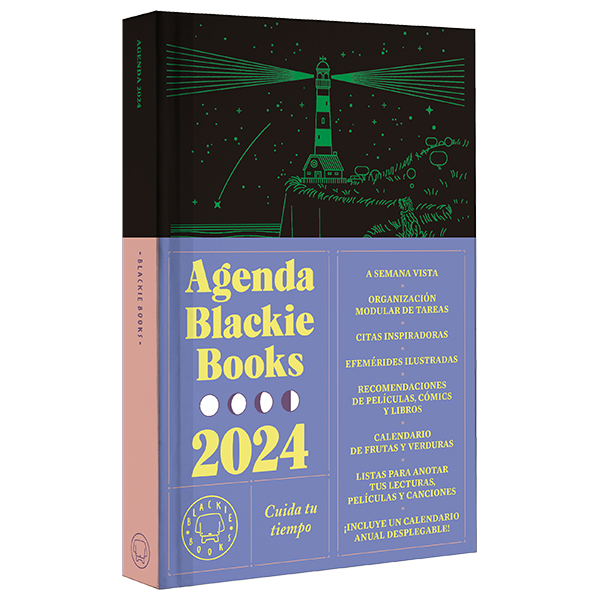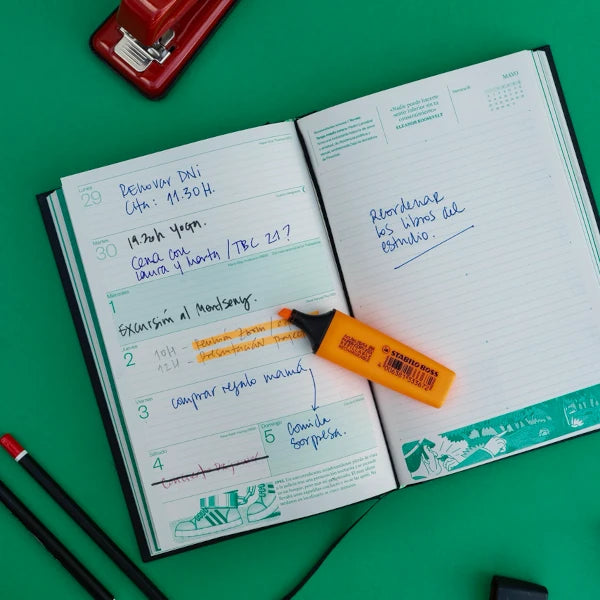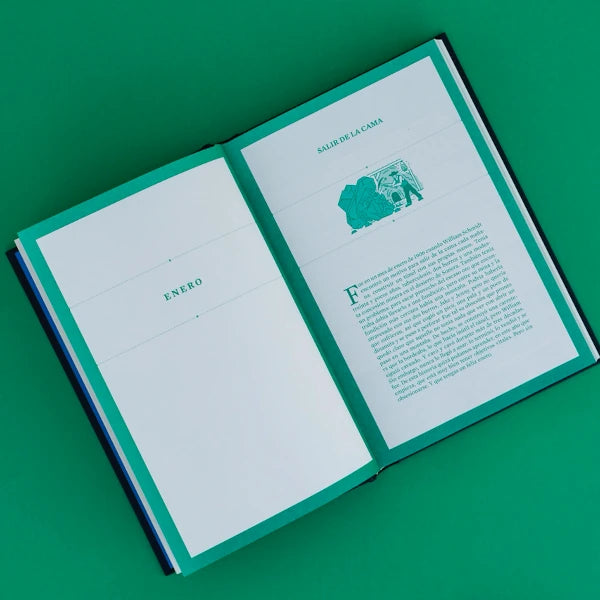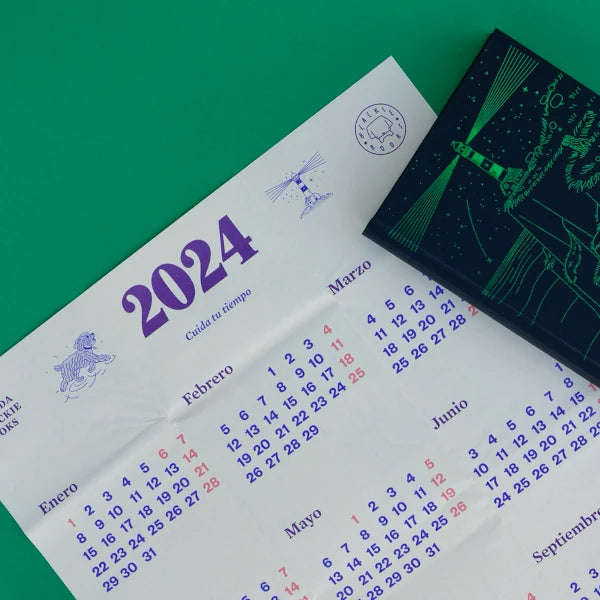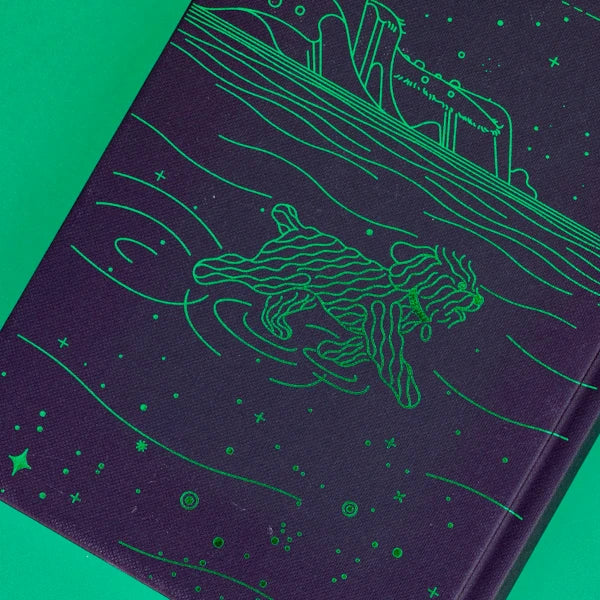 Chulísima y llena de curiosidades!
Este año tengo una agenda muy yo!! llena de curiosidades y recomendaciones, es chulísima! Y la he recibido como siempre super rápido y con packaging cuidado por vuestra parte!!! :*
¡Sí que es verdad que es muy tú! La vas a disfrutar a tope. ¡Feliz 2024!