Regular price
Sale price
3.75 €
Unit price
per
Sale
Sold out
¡Sólo quedan 5 en stock!
Give away thank you cards again and go a step further. Because this is not just any thank you note, this is a gift that lasts, that creates life, that can be sown!
The paper in this postcard has seeds inside, so you can plant the card instead of throwing it away. Soak it in some water following the instructions that you will find on the back and wait. The seeds are from celosia , so in a short time you will see flowers growing from your card. The paper material is residual cotton from the textile industry, so not a tree has been cut down to produce these cards, nor are toxic substances used for their bleaching. It comes in a translucent paper envelope with the message "If it's pretty and it's sustainable, it's cooler."
Card size: A6 (10.5 x 14.8 cm)
Designed in Madrid and produced folio by folio by paper artisans in a mill in a small town in Gerona (Spain).
View full details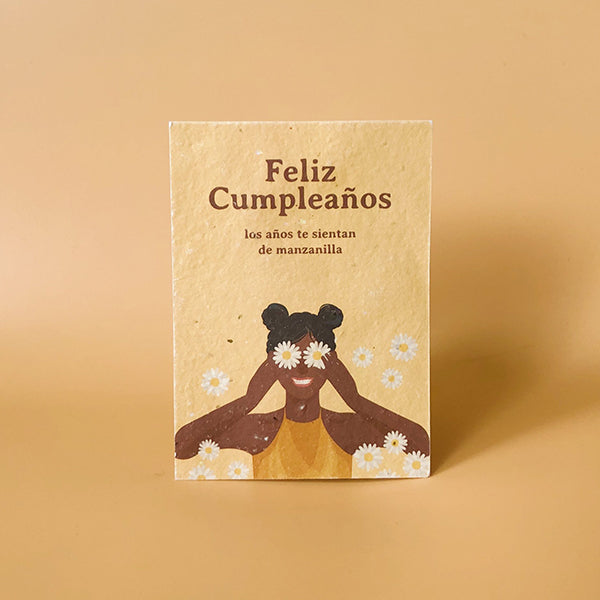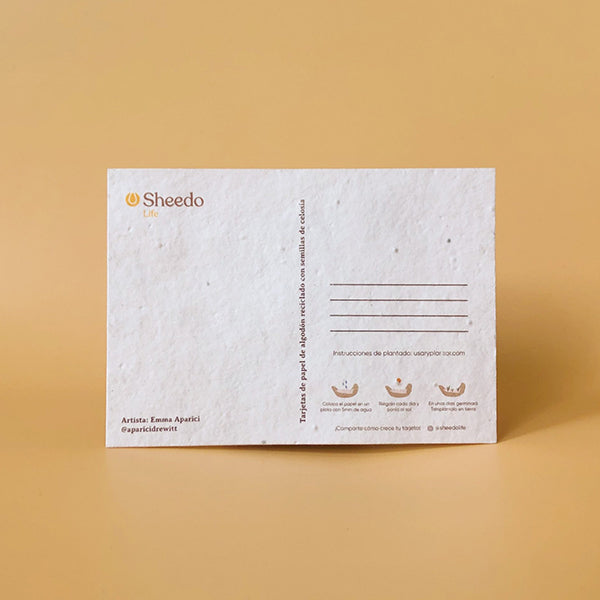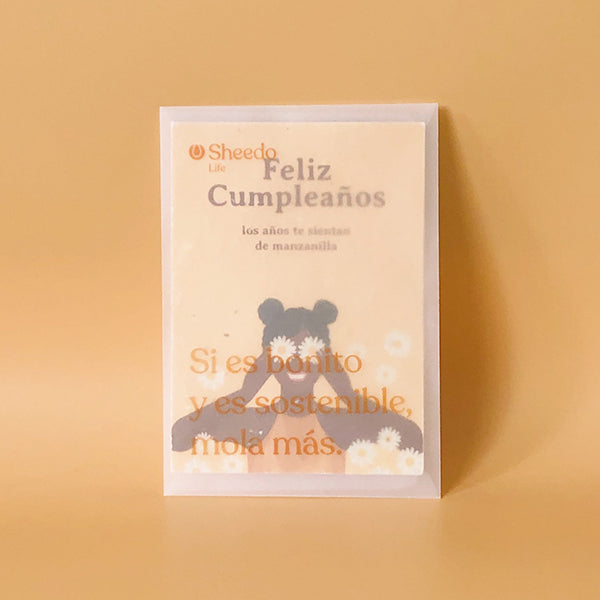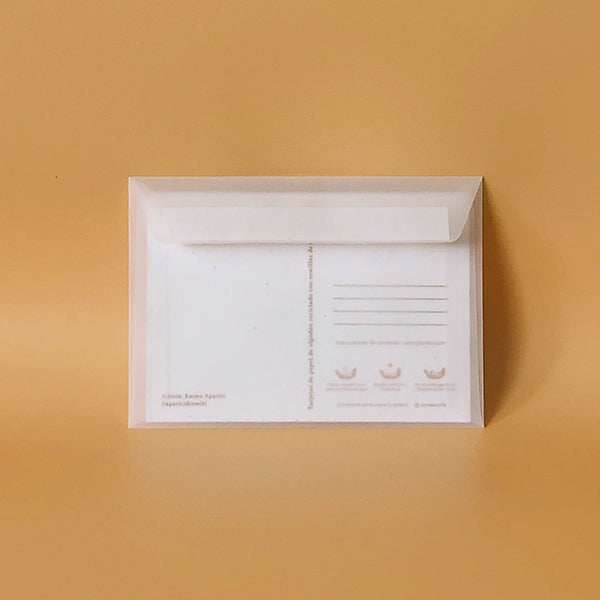 Qué buena atención y rapidez
Preciosa la postal, como en la foto.Y la atención es excelente. Cercanos, rápidos y muy simpáticos.
Tú sí que eres simpática, Raquel. ¡Muchas gracias y un abrazo fuerte!
¡Excelente!
No puedo estar más contenta con mi pedido, pues me llegó al día siguiente de pedirlo sin ser de la misma ciudad en la que vivo, y todo estaba perfectamente envuelto e incluso una tarjeta dedicada con vuestros mejores deseos. Muchísimas gracias,¡Sin duda volveré a haceros encargos!
Nos alegramos un montón de que hayas quedado tan contenta, Carolina. Muchas gracias y, una vez más, nuestros mejorcísimos deseos para ti. ¡Besazos!