Regular price
Sale price
$10.00
Unit price
per
Sale
Sold out
¡Sólo queda 1 en stock!
The three wise men come every year following a star from the East. That's very far away! That is why they need good socks to make the trip. You will also be extra comfy with these socks with the image of Their Majesties of the East. Wear them all Christmas and show them off at your city parade. You can also use them to indicate where they should leave the gifts. When they see them, they will surely be very excited. And don't forget to leave Them milk and cookies!
Composition: 85% cotton, 11% polyamide, 4% elastane. Seamless finish.
Made in Alicante (Spain) with combed cotton and stitched stitch by stitch.
View full details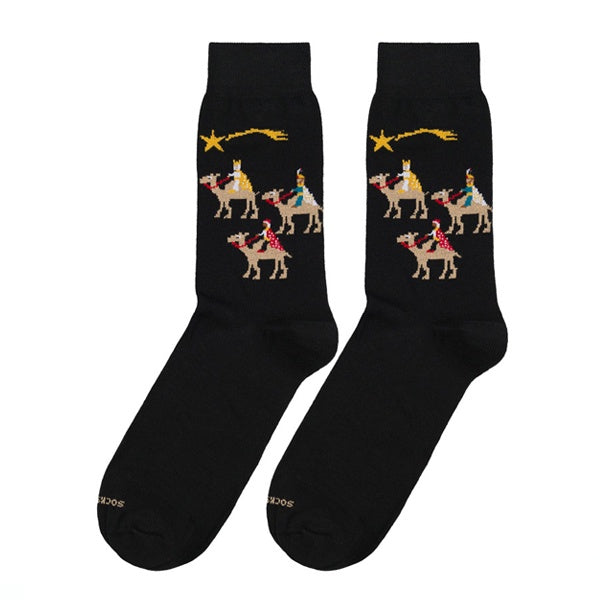 Compra perfecta
Ha sido una compra maravillosa por los calcetines y
Por la facilidad para poder hacerlo, gracias por todo
Qué alegría que nos digas esto, Isabel. Muchas gracias a ti ^.^