Regular price
Sale price
6.90 €
Unit price
per
Sale
Sold out
Nos quedan 96 en stock.
When the menopause arrives, the best we can do is to have a laugh at it: free at last, bye period, bye unwanted prengnancies... Hello wild sex and, yes, also hello to hot flushes. This is the ultimate fan for those who want to save some explanations. A sort of fan exorcism to free you from the mischieves of evil hormons.
View full details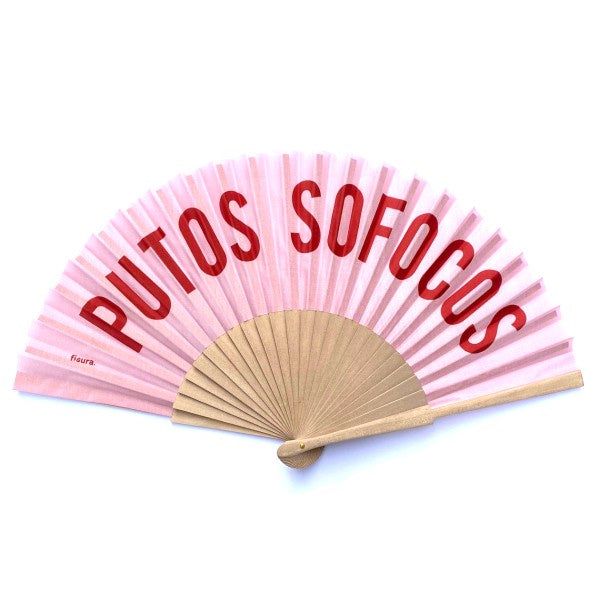 Abanicandose
El abanico de Putos sofocos es genial!!!
¡Muchas gracias, Rosa! ¡Es el abanico más total!
Genial
El servicio muy bueno, rápido y con sorpresa agradable. Totalmente recomendable
Muchas gracias, Carolina. Te deseamos un verano muy fresquito.
Detalle para mi madre
Mi madre siempre dice esa frase, por culpa de una medicación para el cáncer empezaron a darle sofocos y aunque está genial, y ha terminado la medicación, se le ha quedado de efecto secundarios el tener de vez en cuando esos ataques de calor. Casi le da un parraque de la risa cuando vio el abanico, está encantadísima. Yo me compré el de "puto calor" porque todo lo que pase de los diez grados, para mí es calor. Encantadas las dos con esta compra.
¡Qué historia tan guay! Muchas gracias gracias por contárnosla, Iria. Nos alegramos un montón de que estéis las dos tan contentas.
Lo compré para mi madre.. Cuando lo vio le dio la risa.. Que verdad!!, dijo.