Regular price
Sale price
$17.00
Unit price
per
Sale
Sold out
¡Sólo queda 1 en stock!
If you live in the Comunitat Valenciana or have ever visited us, you will have heard the famous expression A FER LA MÀ! Do you know what it means? It is a key phrase in Valencia, Alicante and Castellón, very useful for many occasions. There are few things that unite the entire Comunitat Valenciana and the expression A FER LA MÀ is one of them.
If you say it with anger it could be a kind of "f*** off". But many times it is said in a more festive way and is equivalent to "hakuna matata" or "carpe diem". It is also used when a site is far away. If something is a fer la mà, it means that it is far far away. A fer la mà is where we send those of us who don't want to have around more time. And it also serves to settle discussions and make final decisions.
This t-shirt was the first that existed with this expression. It is a design of our own that we made in 2009, even before opening Gnomo in Valencia, and that has proven to be as timeless as the phrase it wears. The t-shirt has become an icon of Valencian design, appearing, for example, in the news of the closure of regional television Channel 9 in 2013. And the exclamation A FER LA MÀ is claiming more and more as part of the identity of La Terreta.
The design is a nod to the famous poster of the Russian avant-garde photographer Aleksandr Rodchenko in which avant-garde filmmaker Lilia Brik screaming really loud.
Designed by Gnomo but not A FER LA MÀ but right here, in the Valencian Country.
View full details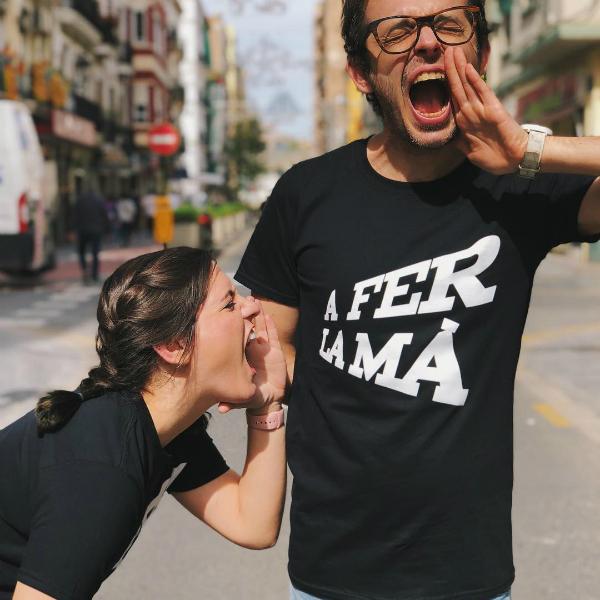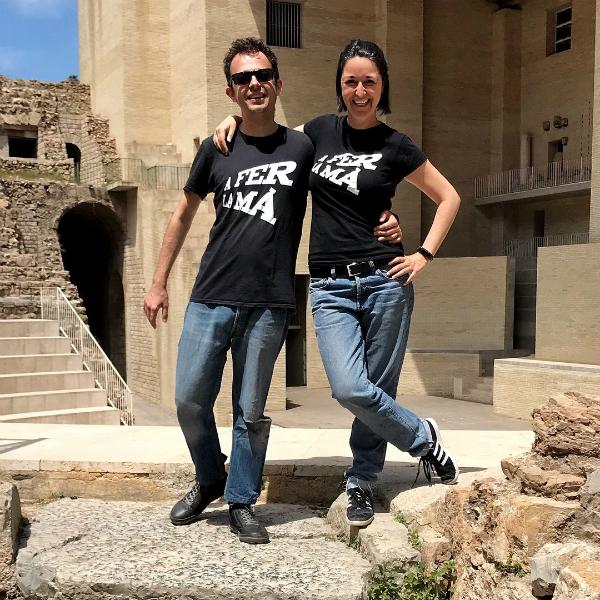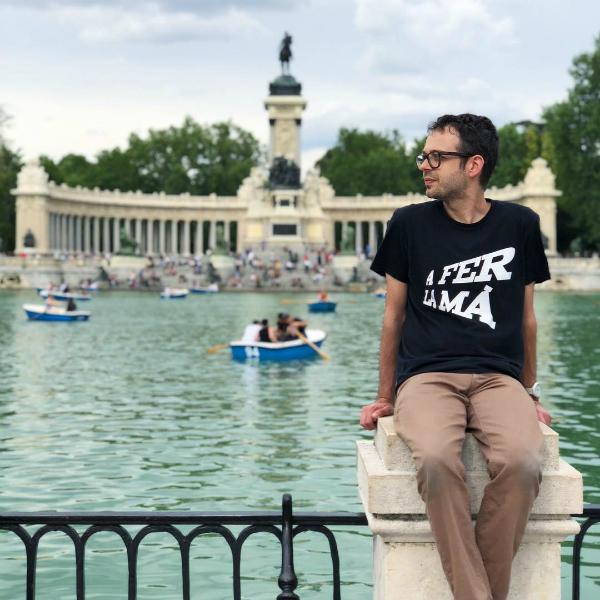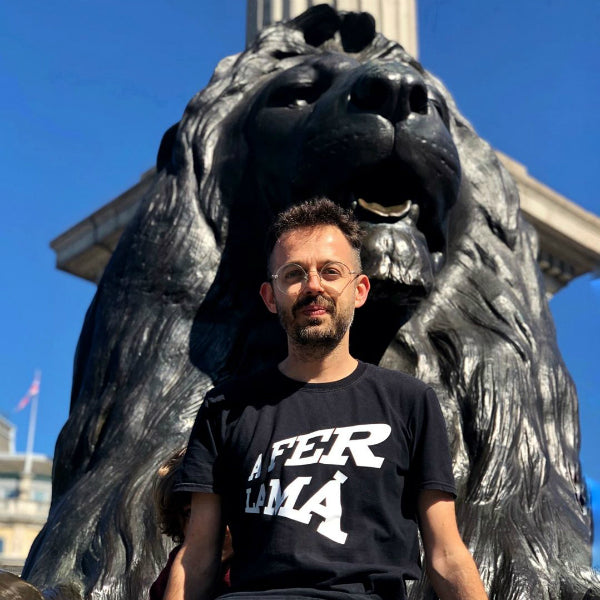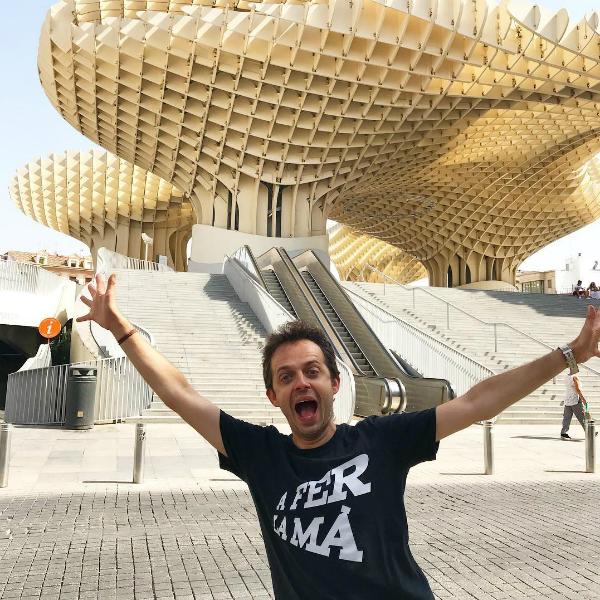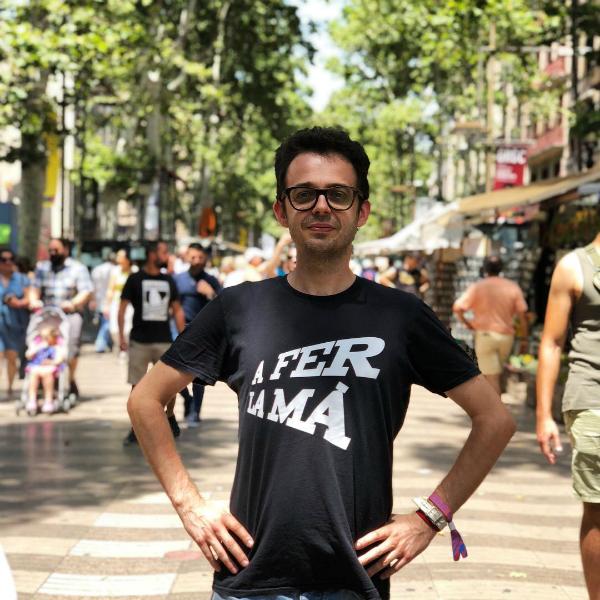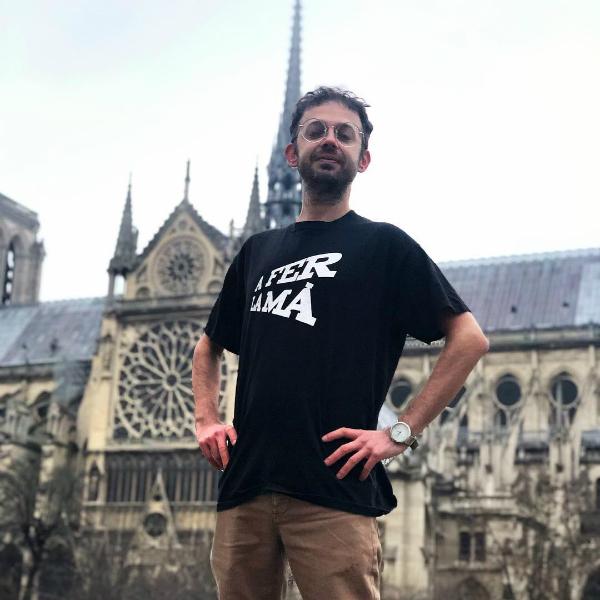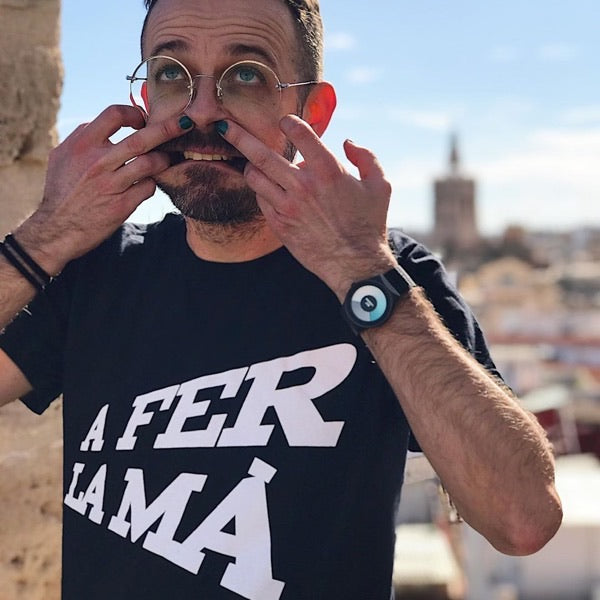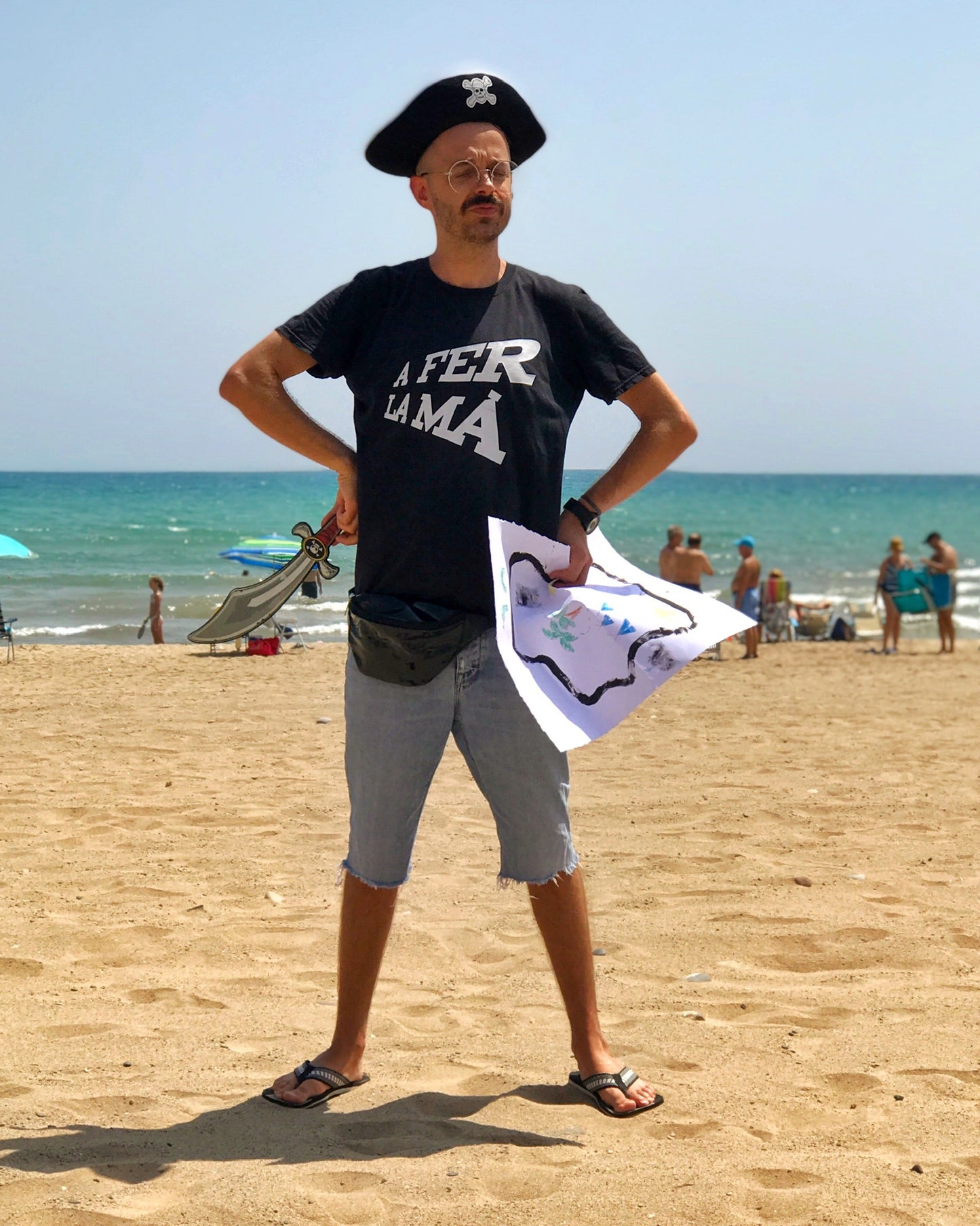 Buena camiseta
Buena calidad y entrega muy rápida, pedido un día y entregado al día siguiente.
Muchas gracias, Paul. Nos alegramos de que hayas quedado tan contento. Un abrazo fuerte :)
Envío rápido
La camiseta llegó rápidamente a su destino
¡Muchas gracias por tu reseña, Soledad! Nos alegramos un montón de que llegara rápido, ¡ahora a disfrutar de tu camiseta!
Camiseta "A fer la ma"
Recibí la camiseta en el plazo acordado y eso que hubo un problema con el pago por parte de mi Banco. No tenían la talla que necesitaba y se pusieron en contacto conmigo nada mas tenerla. Contentísima con el producto y con el trato recibido. Mi marido encantado con su nueva camista
¡Muchas gracias, Mª Ángeles! Contentísimas quedamos nosotras con tu valoración de todo el proceso. ¡Hasta la próxima!
¡No me han avisado de dónde dejaban mi paquete!
Acabo de enterarme de que mi pedido ha sido entregado en un estanco de mi población y no se me había indicado ni avisado de cuándo llegó. Terrible.
Ostras, no sabíamos que habías tenido este problema. Ahora mismo llamamos a la empresa de transportes y te escribimos a ti también para solucionarlo en seguida. Mil perdones por las molestias.
Camiseta A fer la mà hombre