Regular price
Sale price
12.90 €
Unit price
per
Sale
Sold out
¡Sólo quedan 4 en stock!
Midori's MD notebooks are simplicity itself. Made in Japan, they are designed from a totally minimalist point of view. The notebook is presented completely naked: white paper covers and, on the spine, exposed, the reinforcing mesh of its stitched binding. All this, of course, makes your attention fall only and immediately on the quality of the paper .
When the pen tip is passed over the slightly rough MD paper, a small sound can be heard. Midori uses paper developed since 1960, finished with such an exquisite texture that it allows you to enjoy the experience of writing.
The pages are stitched , which results in a strong binding and makes the pages fall completely flat when you open your notebook. In addition, it includes labels in case you want to classify each notebook with information on the volume number, start date, end date, idea and diary, as well as free fields for any content and a color silk bookmark dark green.
MD notebooks are smooth and thin, ideal for writing or drawing with any instrument, from a pencil to a pen. The paper is super resistant to transfers and the ink does not run.
The notebook also comes with a thin paraffin cover that protects it from the first use. You choose if you want to keep it or remove it.
Size: A5 (21 x 14.8 cm). 176 pages (88 sheets) with grid of 5 mm. 80 gr Midori paper.
Made in Japan throughout the year except in summer, as the heat affects the quality of the paper.
View full details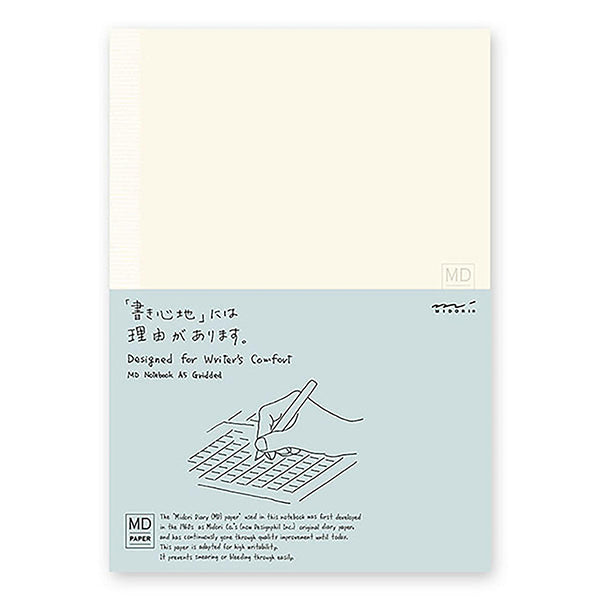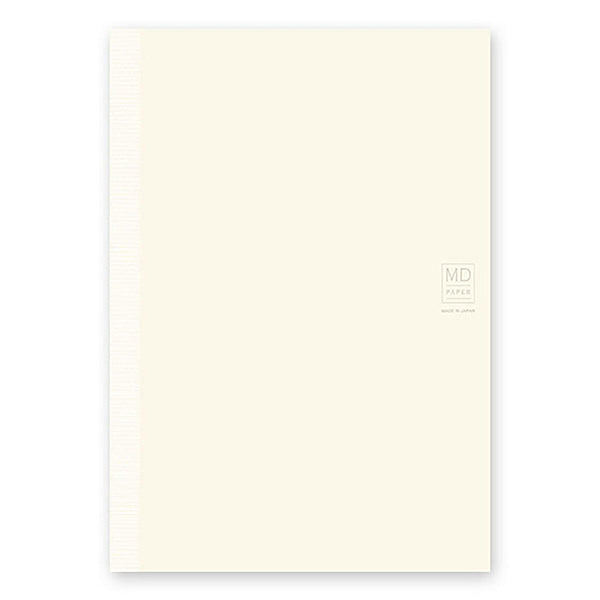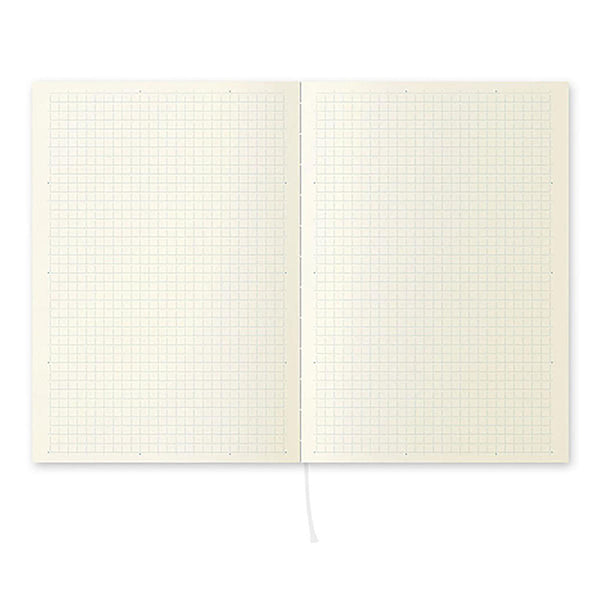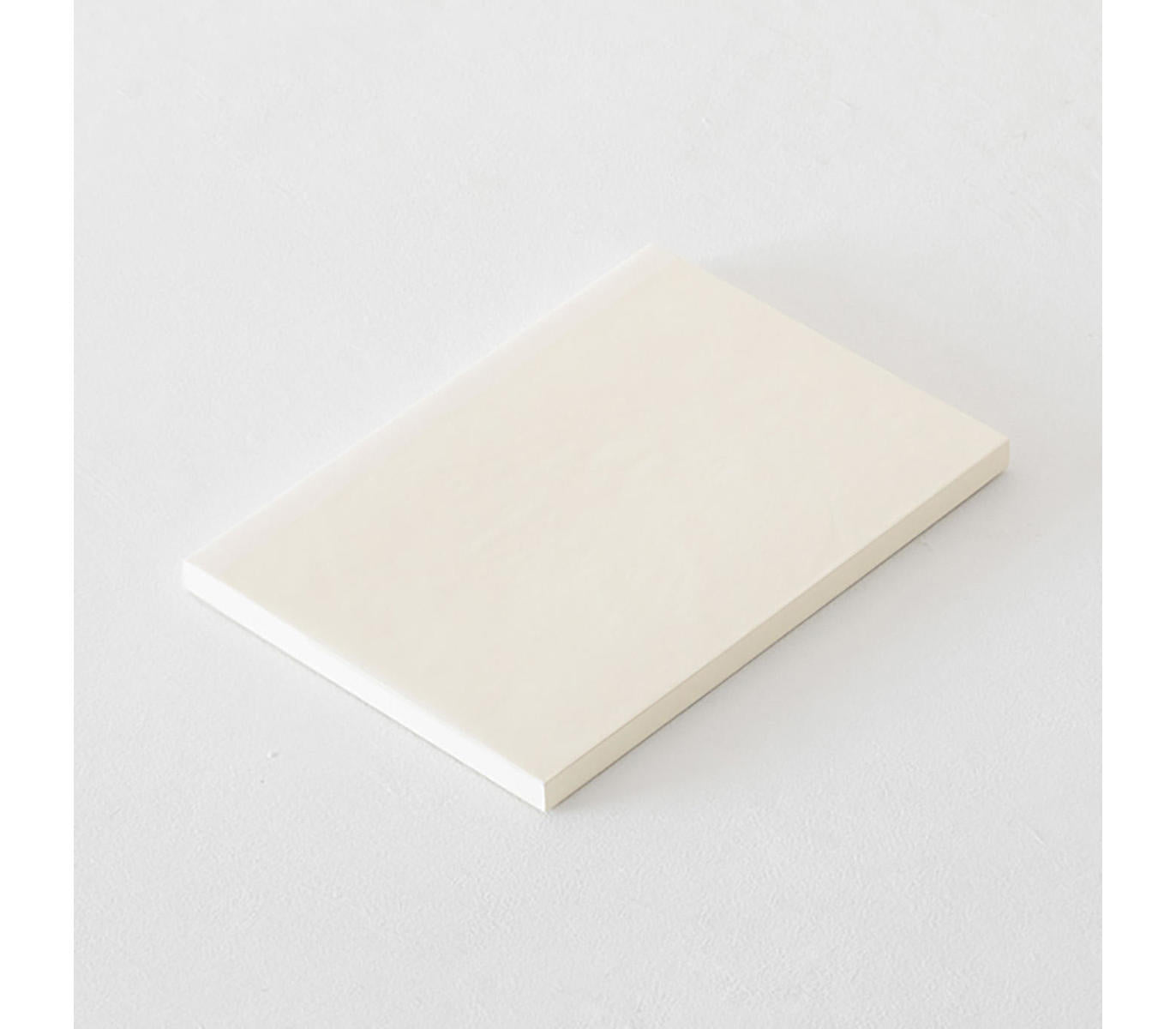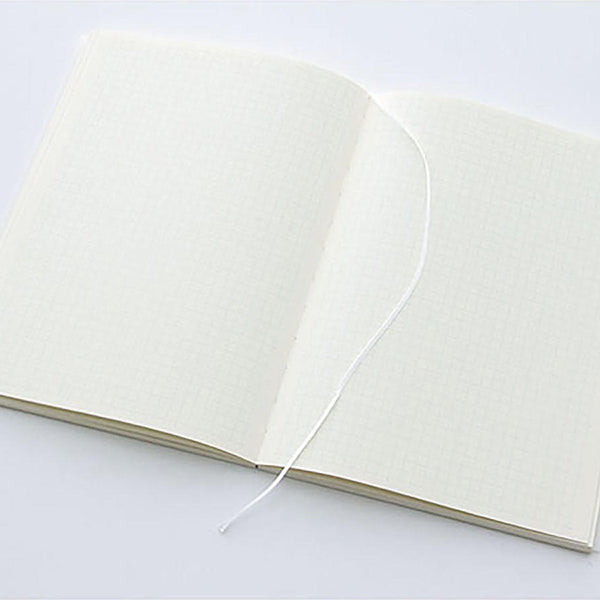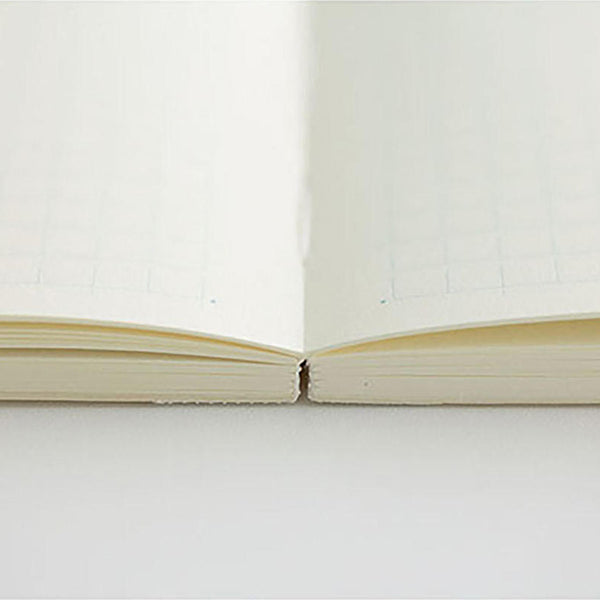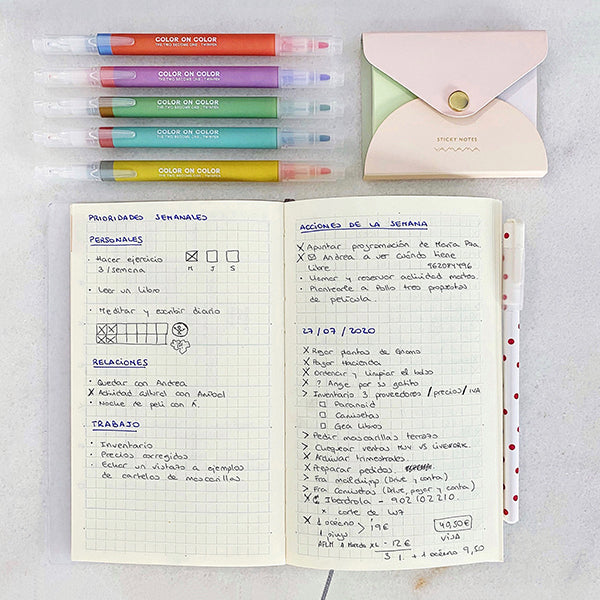 Todo ok
Sin sorpresas. Todo perfect
¡Muchas gracias, Roberto!
Me encantó!!
Muy bonita la presentación y la rapidez de la entrega!! Mi novio quedó muy contento con el regalo
¡Qué bien! Nos alegramos un montón de que el regalo triunfara. Es que estas libretas de Midori son una pasada. Muchas gracias y un abrazo fuerte.
Muy chulo
Se escribe genial desde las primeras páginas. Buen tacto. No vuelvo a Moleskine. Y Gnomo, súper. :)
Ay, es que usar estas libretas de Midori es un gustazo. ¡Nos alegramos un montón de que la disfrutes, Àngel!
Feliz
Feliz con el pedido, con el servicio y con la comunicación.
Muchas gracias, Julia. Nos alegramos un montón. ¡Seguro que llenas la libreta de maravillas!