Regular price
Sale price
13.90 €
Unit price
per
Sale
Sold out
¡Sólo quedan 3 en stock!
Special MD Paper notebook to turn it into a diary. A notebook with a dot grid separated by 5 mm that gives you a subtle guide, to take notes or make sketches. This format is popularly used for bullet journaling.
Thanks to its 192 pages you can record more than half a year a day per page, or you can dedicate two pages to several days.
The Midori MD Paper notebooks open completely at 180º, laying flat thanks to their sewn binding, which also provides the notebook with great durability.
The paper is suitable for writing with a fountain pen throughout the range. Recognizing the importance of the quality of the paper used to capture memories, thoughts and ideas, Midori has spent years perfecting its paper for writing comfort, ink resistance and anti-transparency.
The simplicity of MD notebooks is one of its main features, as is the fact that it does not have a cover. In this way, all your attention is focused on admiring the beauty of the design of the notebook.
The notebook comes with silk bookmarks and a fine paraffin cover that protects it from the first use.
Size: A5 (21 x 14.8 cm). 192 pages (96 sheets) with dot grid. 80 gr. Midori paper.
Made in Japan throughout the year except in summer, since the heat affects the quality of the paper.
View full details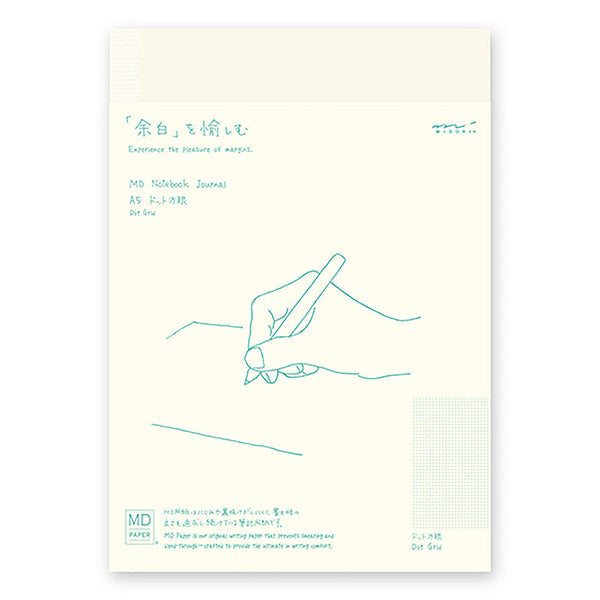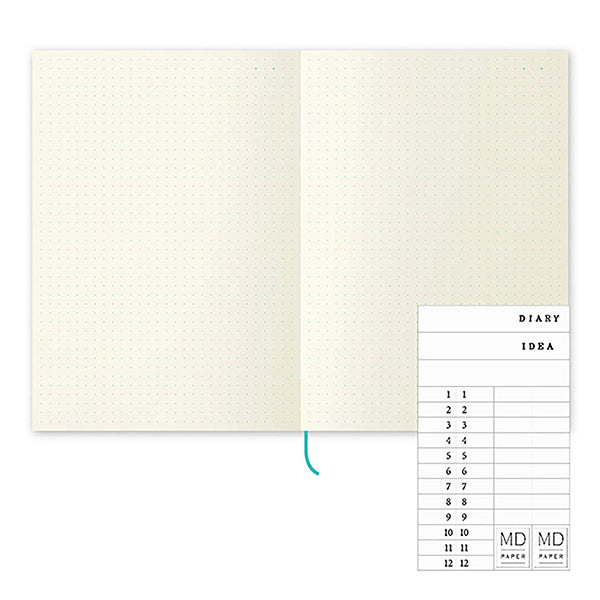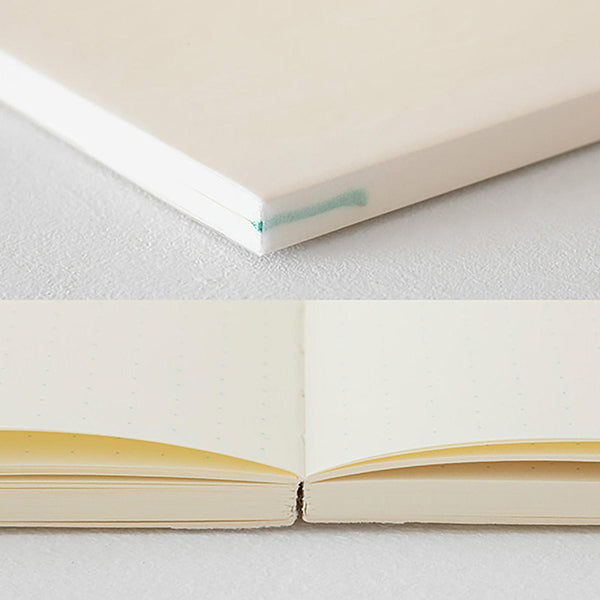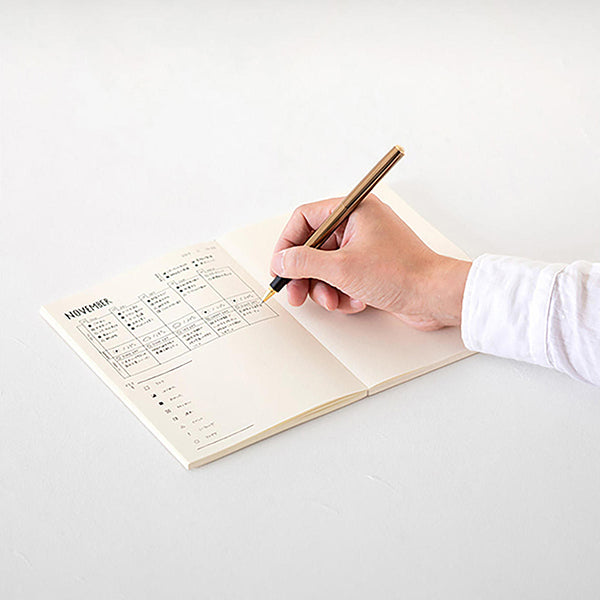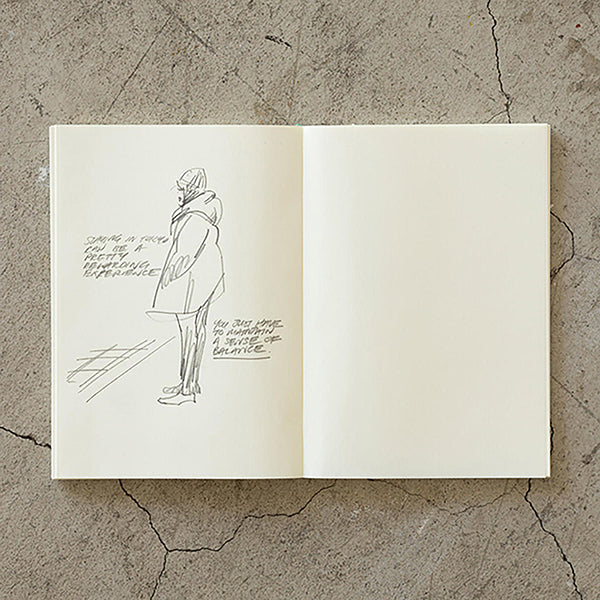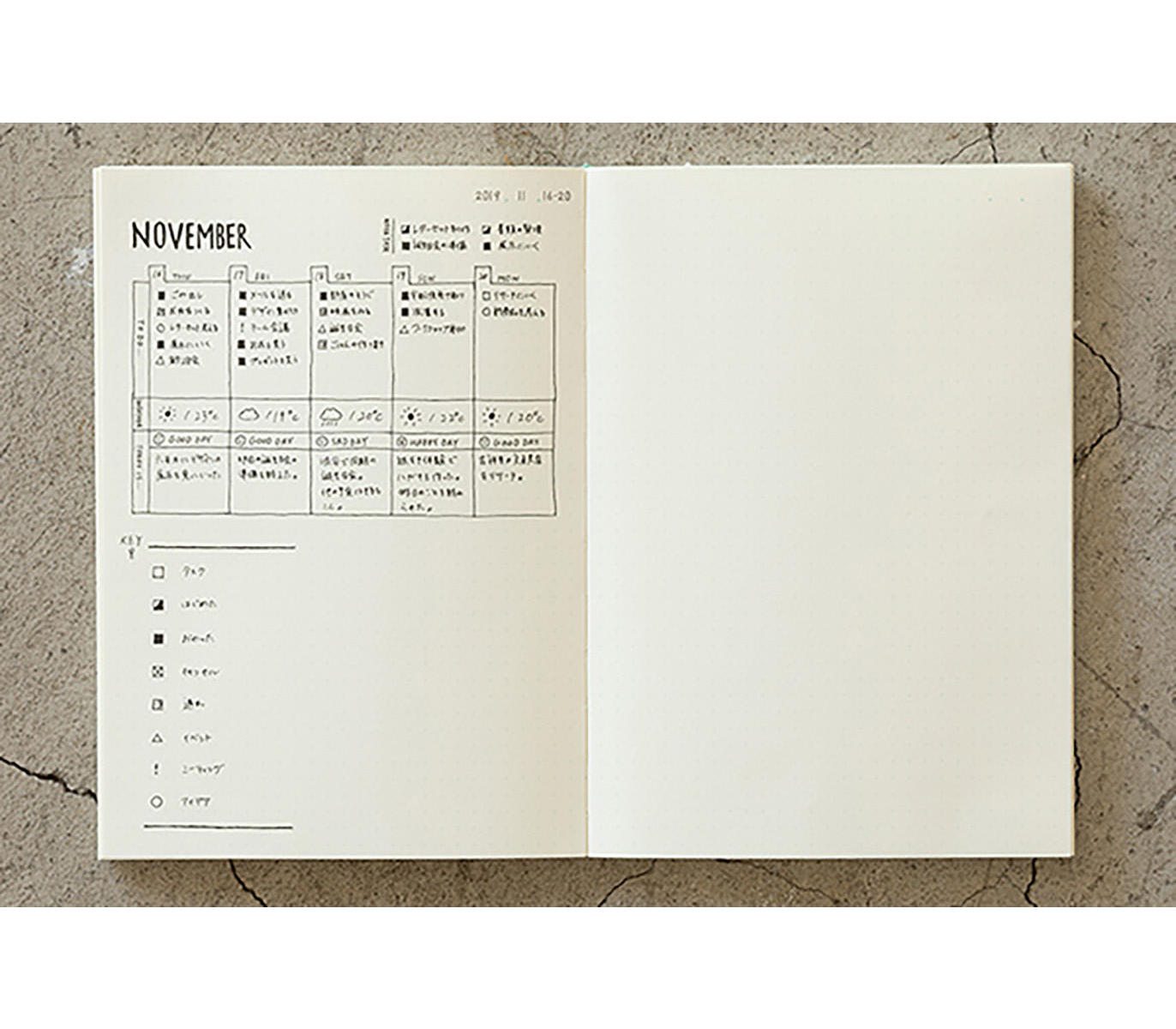 El envío llegó en dos días. En perfecto estado y con mucho cuidado en los detalles, envuelto en un papel muy bonito y con una nota manuscrita.
El cuaderno es una maravilla, ya lo conocia de antes. Es un papel muy amable para dibujar y escribir, la encuadernación es perfecta nunca se desmonta y, algo muy importante para dibujar, se puede abrir 180 grados quedandose plano.
Nos alegramos mucho de que hayas quedado tan contento, Luis. Que disfrutes mucho la libre. ¡Qué ilusión que vaya a acabar llena de dibujos geniales!