Regular price
Sale price
14.95 €
Unit price
per
Sale
Sold out
Nos quedan 28 en stock.
Don't wait to be asked ... Give the moon to the dreamers you love the most! This ambient lamp is spectacular when it is on and very decorative when it is off, because a 3D map of the Moon is printed on its surface.

It includes a beautiful removable natural wooden stand and lights up in three shades, orange, like the August moon; dim white light and intense white light; in all tones you regulate the intensity of the light. To turn it on and change its tone and intensity, all you have to do is put your finger on the touch-sensitive button located on the south pole of the moon.

The moon lamp incorporates a rechargeable battery through the included USB cable and incorporates a blue light that stays on while charging. It is ideal as a room lamp or for the entrance of the house and perfect as a night light for the children's room. The design of the box is by Muak Studio, a visual communication strategy agency from Malasaña, Madrid, for Milimetrado.
Diameter: 8 cm. Three lighting modes with led light : orange light, intense white light and dim white light.
Designed in Malasaña, Madrid.
View full details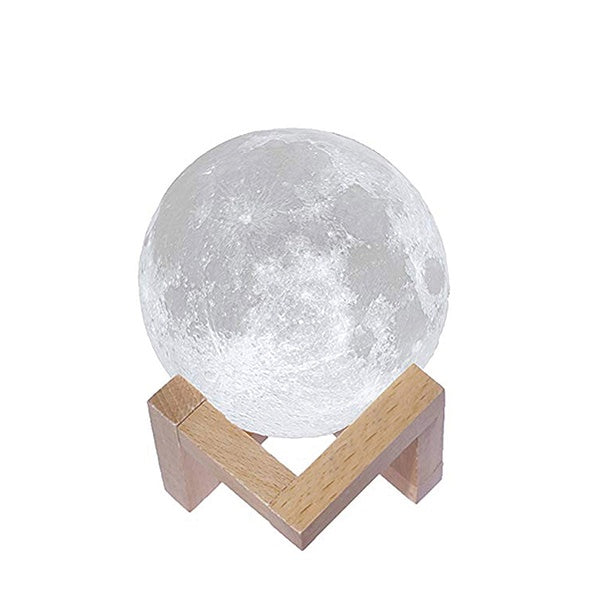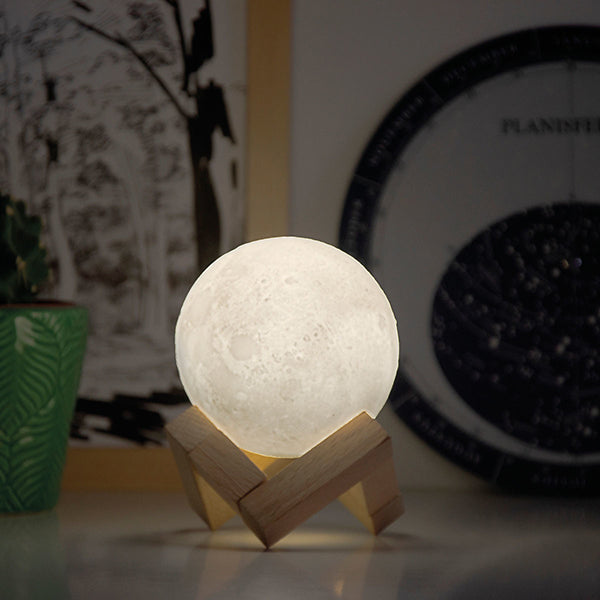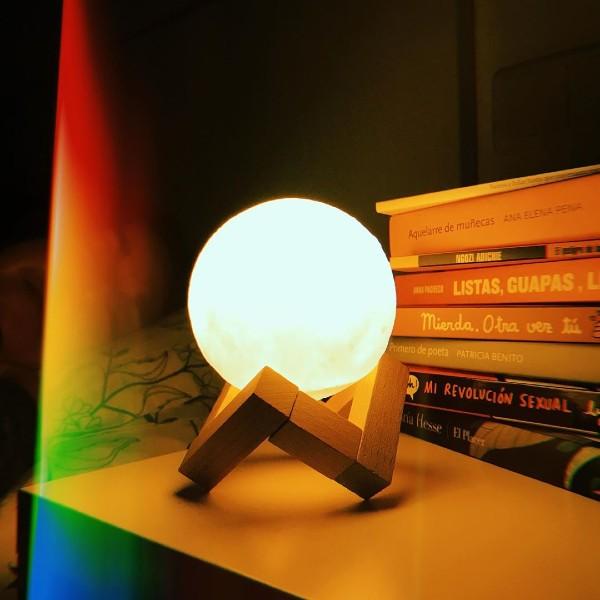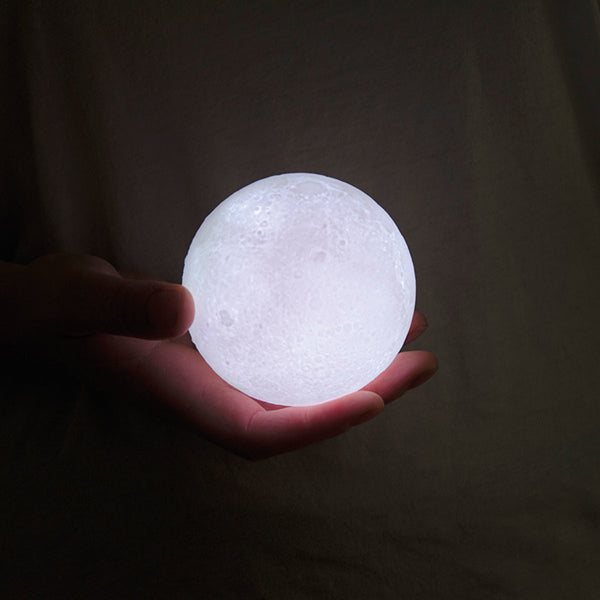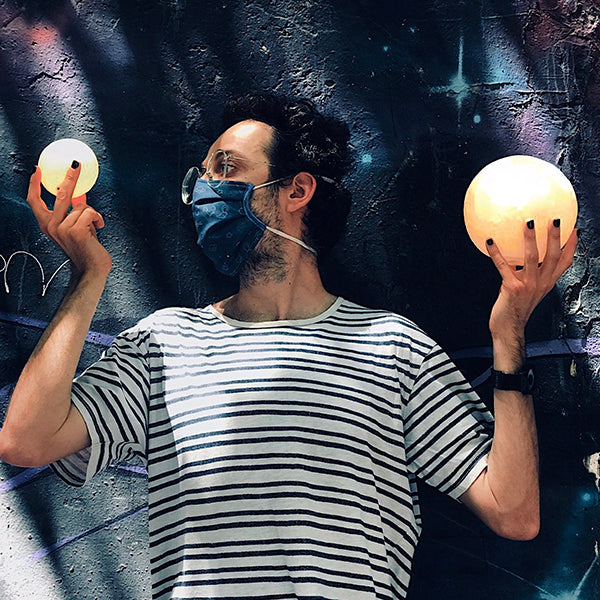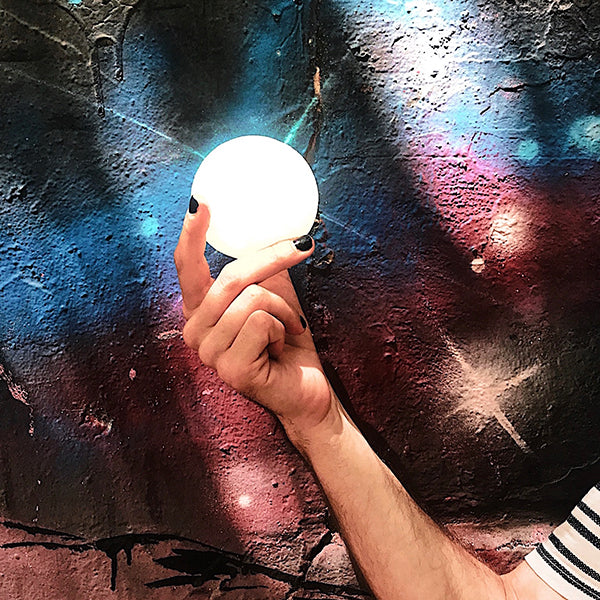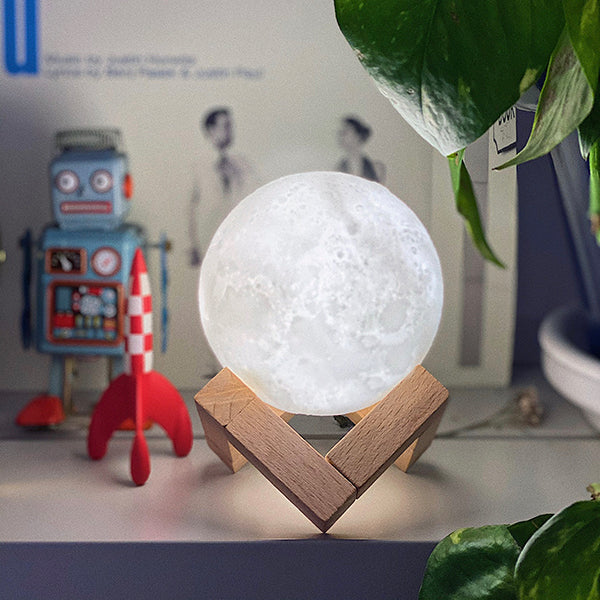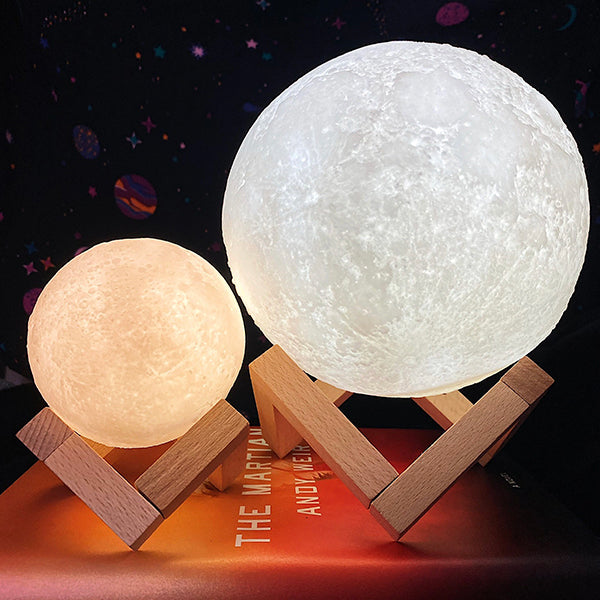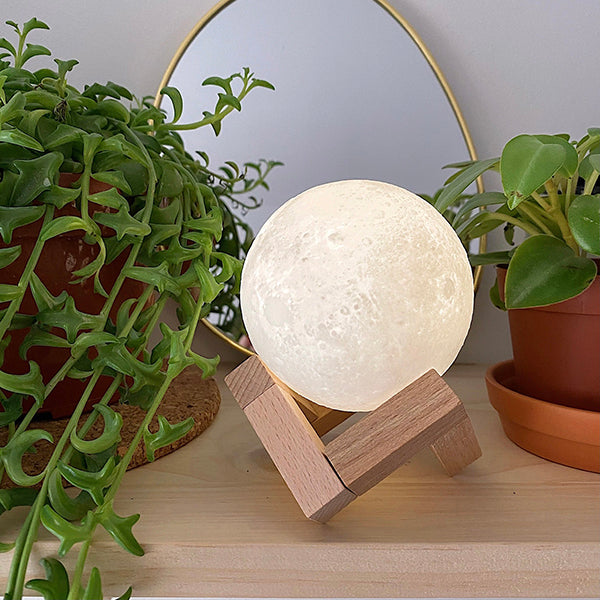 Super chula :)
La tenemos en la mesita de noche y crea un ambiente genial. Fue una idea de regalo muy chula.
¡Muchas gracias, Cris! Nos alegramos de que os gustara el regalo, ¡crea un ambiente mágico!
Muchas gracias, Cristina. Nos alegramos un montón de que hayas quedado contenta.
Genial !
Muy buena experiencia con la compra! Recomendable 100%
Nos alegramos un montón de que hayas quedado tan contenta, Carmen. Muchas gracias y un abrazo muy fuerte.
Fue un regalo y acierto!!!
La persona que lo recibió se emocionó!!! Regalo perfecto!!
¡Qué bien! ¡Nos alegramos un montón! Qué suerte tiene esa persona de tenerte :)
Perfecta!!
Es súper adorablee y funciona muy bien.
Muchas gracias por tu comentario, Paola. Tú sí que eres adorable. ¡Que la disfrutes mucho!