Regular price
Sale price
37.80 €
Unit price
per
Sale
Sold out
Nos quedan 10 en stock.
The book Bruja Moderna (Modern Witch), by Dalia F. Walker, recreates a universe inspired by the tarot, astrology and other mancias to experiment with universal energy and live in a magical way every day. This grimoire is a practical guide to learn how to manifest your desires through magic. A perfect introduction to the esoteric world: from crystals to tarot, passing through gods, saints and the different types of energy.
Work with your divine nature to awaken your super powers: intuition, creativity and strength. It includes 15 rituals and practices to channel your transformative energy. All beautifully illustrated by the illustrator Jazmín Varela.
When you experiment with magical energy you are opening your perception to self-knowledge. It is a path that you will know where it begins... but never where it ends.
Language: Spanish.
192 pages printed in full color. 18x24cm. Hard cover with openwork and metallic details.
View full details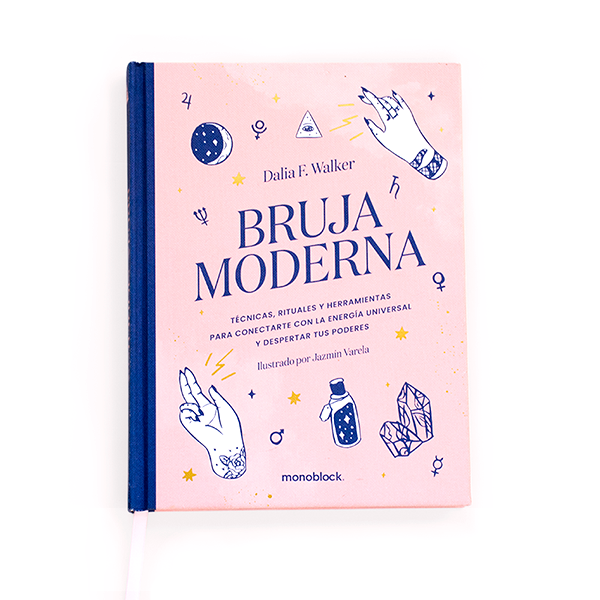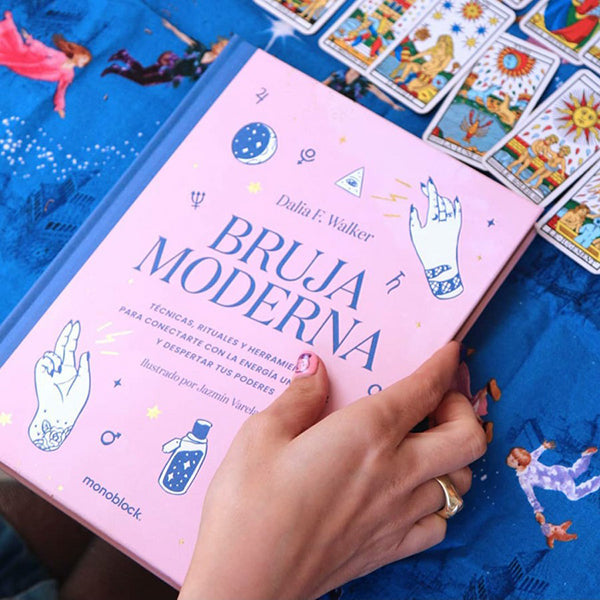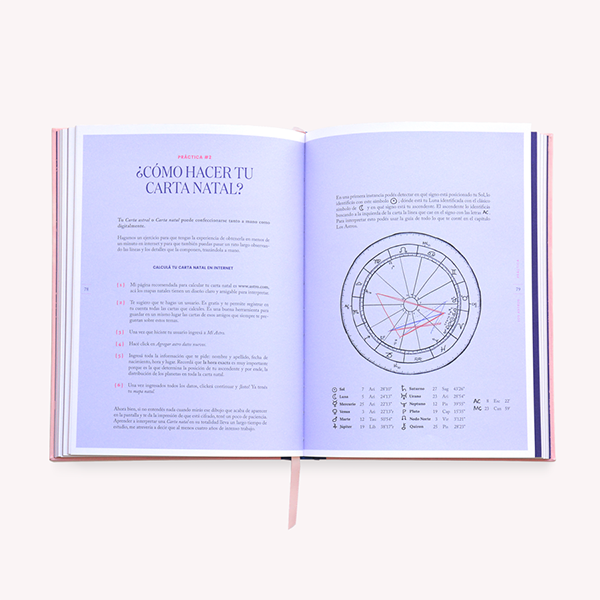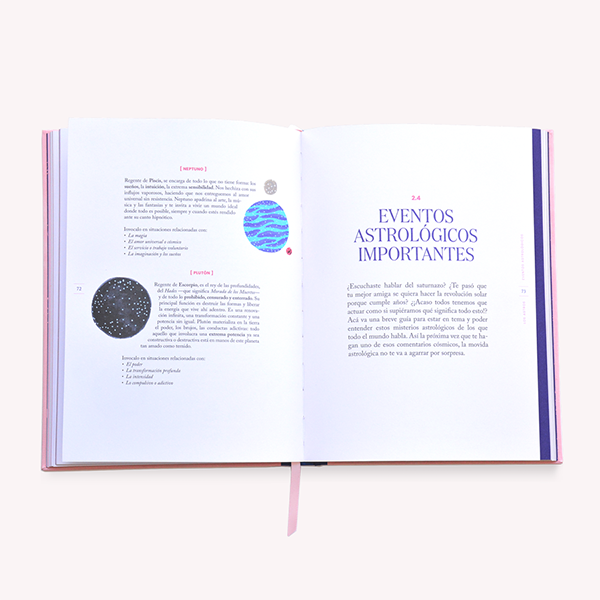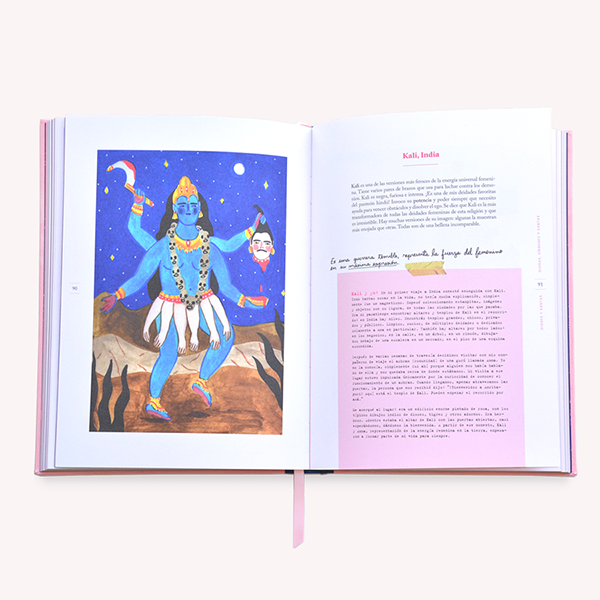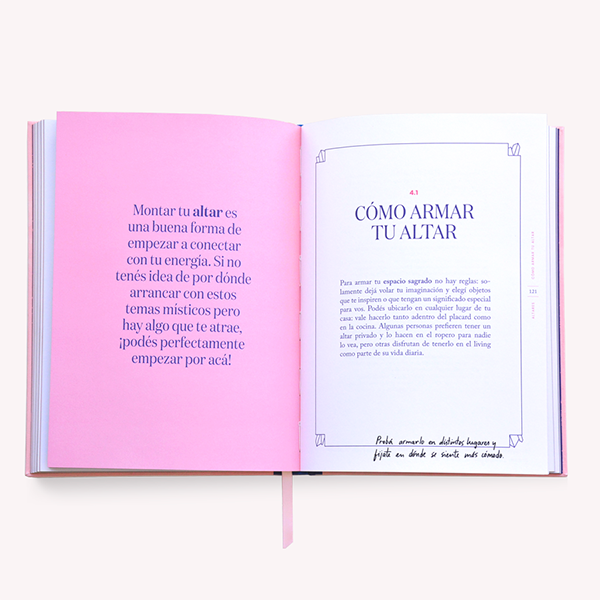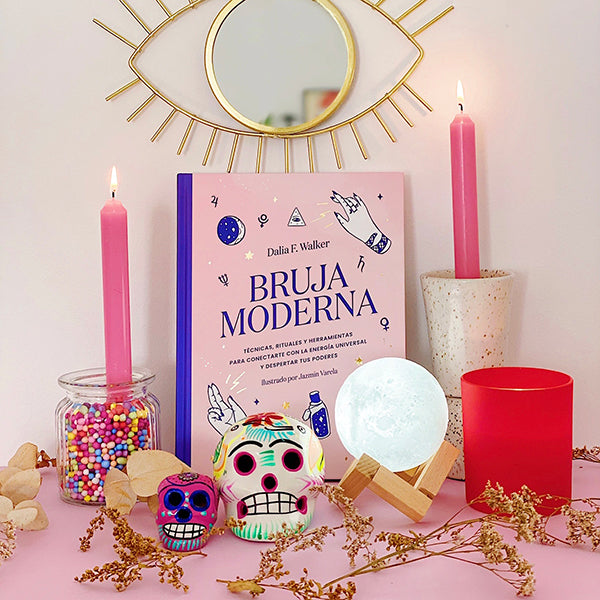 Encantada
El libro es precioso por dentro y por fuera. Lo estoy disfrutando poco a poco porque no quiero que se acabe 🤩 El servicio con Gnomo 10/10. Llegó muy rápido y en perfecto estado. Repito seguro!
Muchas gracias, Eva. Es un libro maravilloso. Nos alegramos de que lo estés disfrutando.
¡Muchas gracias, Radostina! Nos alegramos un montón de que haya ido todo perfecto, ¡ahora a disfrutar de la lectura!
Una maravilla!
Es un libro muy bonito; su encuadernación, las ilustraciones y el contenido están muy cuidados. Si quieres empezar en el mundo de las velas, los cristales, el tarot, etc. lo recomiendo; si tienes experiencia quizás se quede corto, aunque como libro de consulta rápida está genial.
En Gnomo fueron súper simpáticos y efectivos, lo prepararon el mismo día que hice la compra y respondieron rápidamente a mis dudas, comunicación de 10! Estaba envuelto con papel de regalo, la verdad es que me ha parecido 100% confiable esta tienda.
¡Muchas gracias, Natalia! Que guay que todo haya salido genial a la hora de hacer tu compra y que estés tan feliz con ella. ¡Qué disfrutes mucho de la lectura!
Bruja Moderna
Ha llegado rápido, envuelto con mucho cuidado y amor.
El libro está perfecto
Gracias
¡Muchas gracias, María José! Que bien que haya llegado pronto y perfecto. ¡Que lo disfrutes mucho!
Agradecida enormemente
Gracias por hacerme llegar este pedazo de libro y gracias, sobretodo, por el trato que he recibido. Sois geniales😘
¡Muchas gracias, Marta! ¡Tú sí que eres genial! Que disfrutes mucho tu libro.