Regular price
Sale price
$25.00
Unit price
per
Sale
Sold out
¡Sólo quedan 3 en stock!
A book with much humor and intelligence. Illustrator María Hesse pays homage to the women who have embodied evil thoughout the centuries and retells us their stories from a feminist point of view.
Since first mitos appeared, the universally acknowledged has been the narration of men, this masculine vision was the one that drawn us, told us how we were supposed to be —pure, docile, loving— and warned the world against evil women. There were revengeful gorgonas, heartless stepmothers, problematic Pandoras or naïve Evas that carried within the blame of our destiny.
In her personal version, María Hesse turns around these pasiva princesses, evil witches, cruel mothers, femmes fatales, mad women and perfect supportive characters. From Madame Bovary to Sarah Connor, from Juana la Loca to Yoko Ono or from Helena of Troy to Monica Lewinsky, reaffirms the need to meet other references, new readings of the History and inspiration to simply be women in the world we inhabit.
Size: 25 x 18 cm. 168 pages. Lumen.
Language: Spanish.
View full details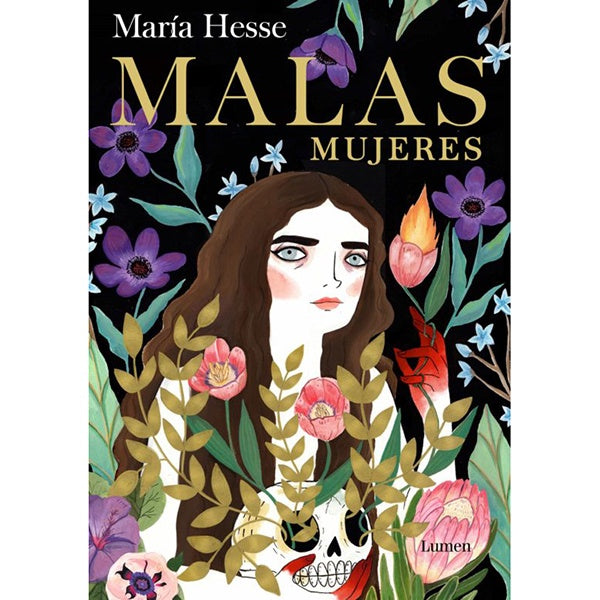 ¡Muchas gracias, Carmen! Es que es fenomenal, ¡que disfrutes mucho de la lectura!