Regular price
Sale price
9.95 €
Unit price
per
Sale
Sold out
¡Sólo quedan 6 en stock!
Train your mind with this fun puzzle book for cat lovers. Inside you will find logic, math, observation problems, mazes, memory games and brain teasers, all of them cat-themed.
The book consists of 320 pages and is a notebook type, that is, you can tear off the pages as you see fit and take them to the train, subway or bus and do them wherever you want. Although the ideal is that you relax at home, take your cat and solve them with him.
In addition, as it is notebook formated it can be easily used without obstacles by both left-handed and right-handed people. And when you're done, the book is 100% recyclable, so we recommend you recycle the pages. Don't forget to throw them in the blue bucket.
Inside you will find all kinds of problems to be as smart as your cat. Find out which footprint corresponds to which animal or solve the age, name and color of each animal. And don't worry if you can't guess… you can always ask your cat for help.
Size: 14 x 14 cm. 320 pages. Language: Spanish.
View full details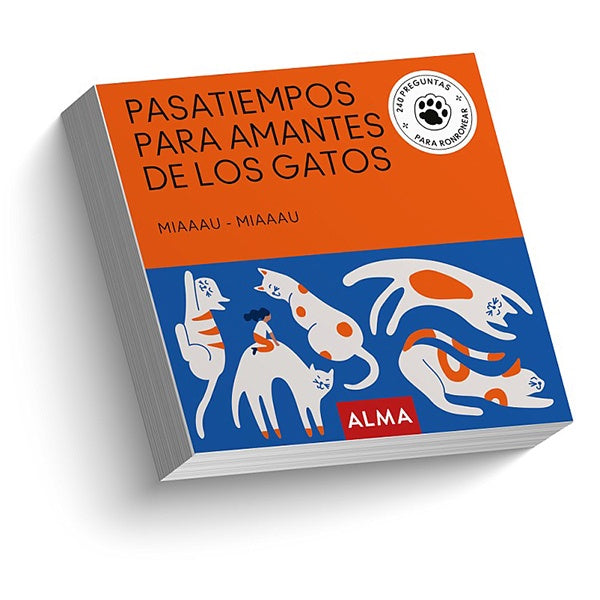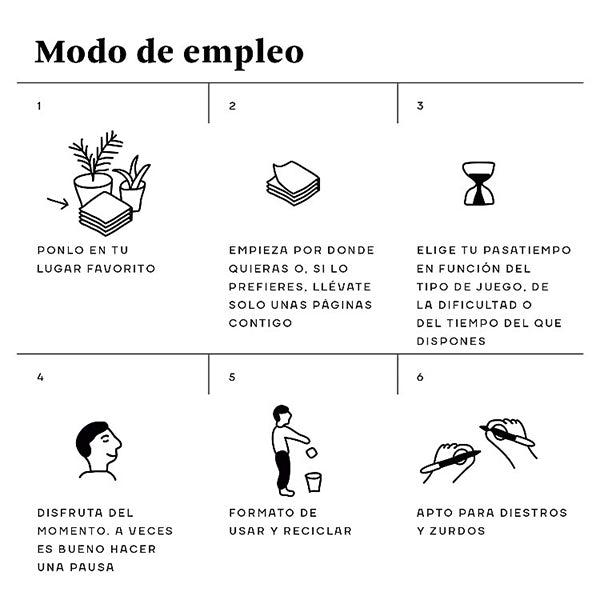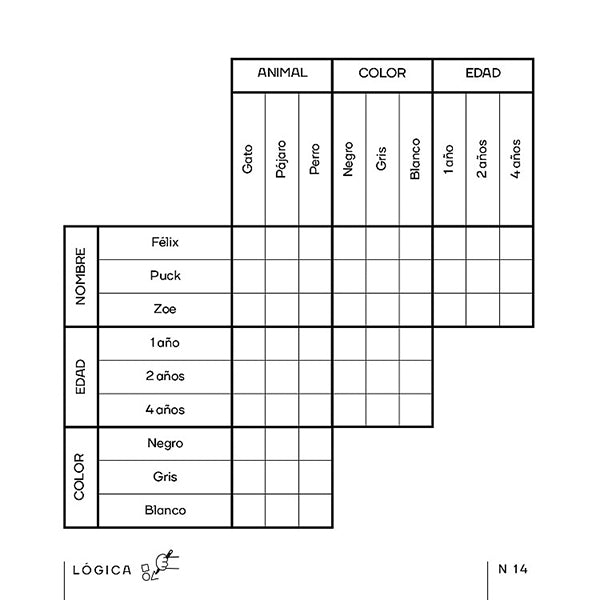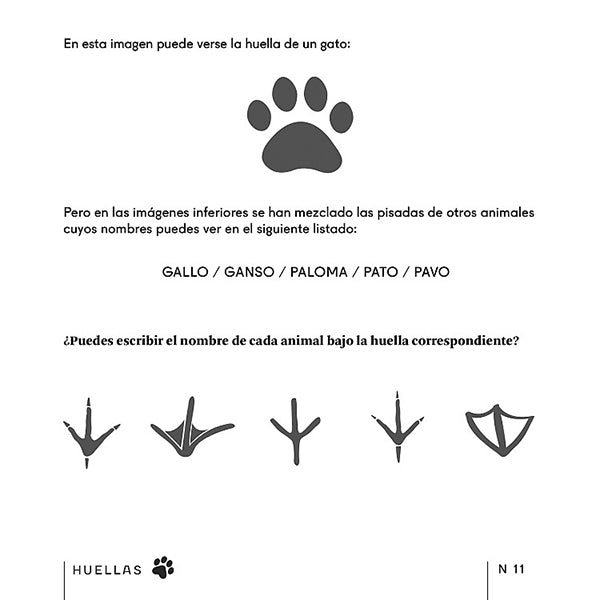 Regalo acertado
En cuanto lo vi pensé en mi madre. Se lo he regalado para Reyes y no para de reírse. Un regalo muy original y que nadie se espera. La entrega fue rapidísima y, además, tuvieron el detalle de envolverlo para regalo. Me encantó la postal escrita a mano, muchas gracias y me flipa vuestra selección de productos, sin duda volveré a comprar.
¡Muchas gracias por tu valoración, Eva! ¡Qué ilusión que le haya flipado!