Regular price
Sale price
18.00 €
Unit price
per
Sale
Sold out
¡Sólo quedan 6 en stock!
If you could illustrate calm, joy, that kind of light that at rare moments seems to pierce your chest and everything goes well for a moment, this would be the illustration that comes closest. The essence of happiness: fearlessly diving into crystal clear waters with a sunset on the horizon. Surely in Valencia, with that golden light that baths everything and wraps your soul.
Digital printing on 100% recycled 300gr paper.
Size: A3 (29.7 x 42 cm.)
Designed and printed in Valencia by Elisa Talens, who can't resist a good bath.
View full details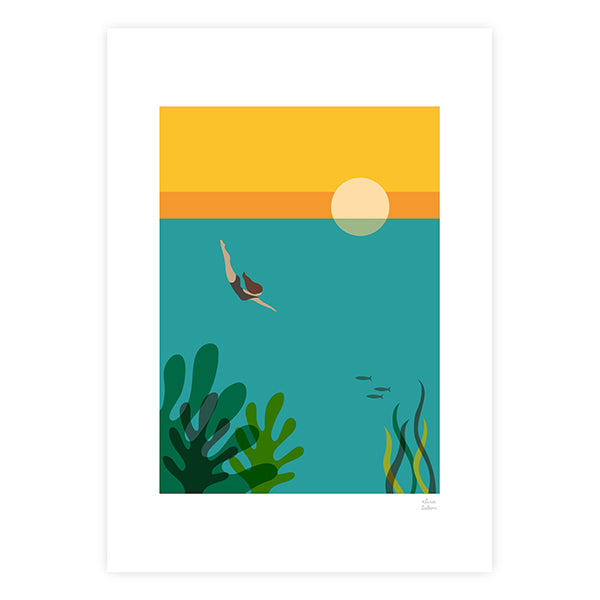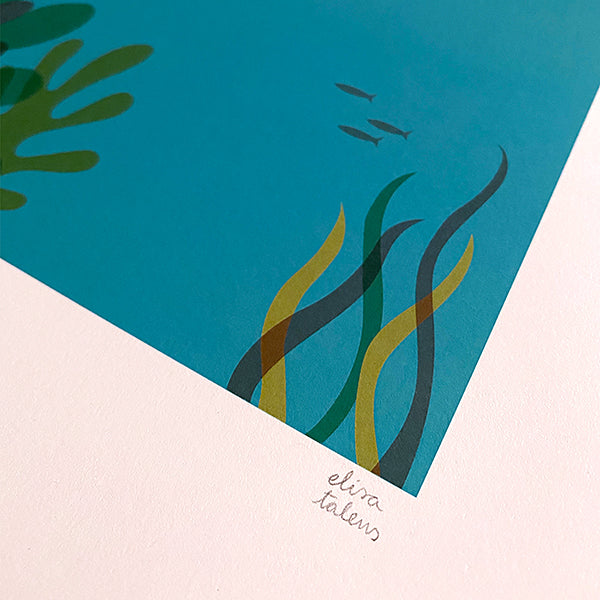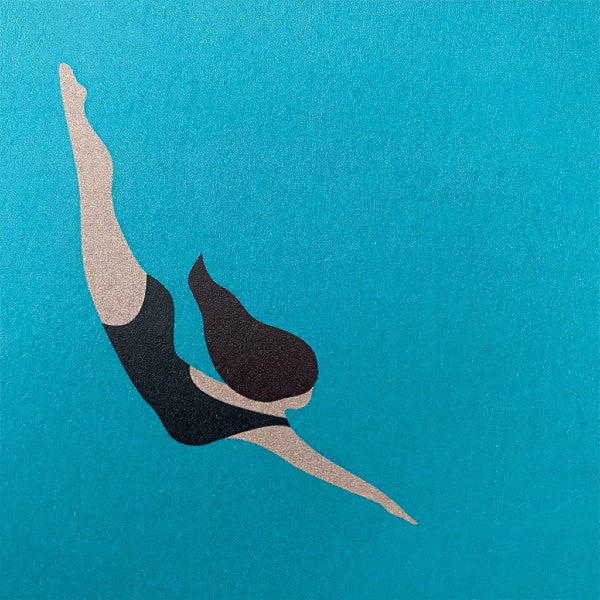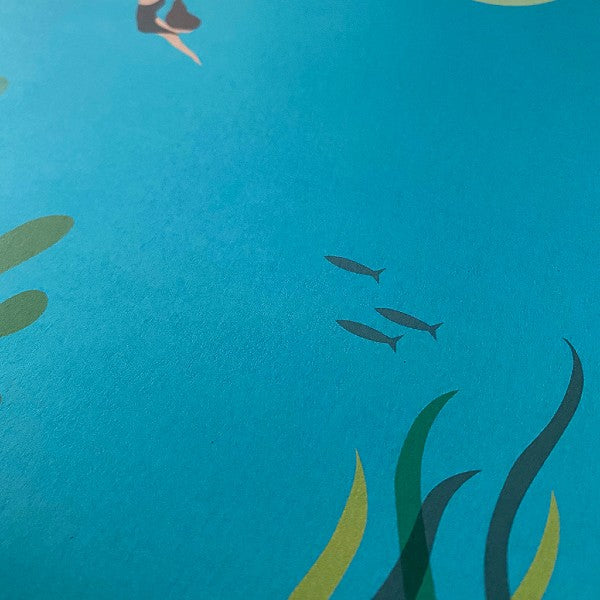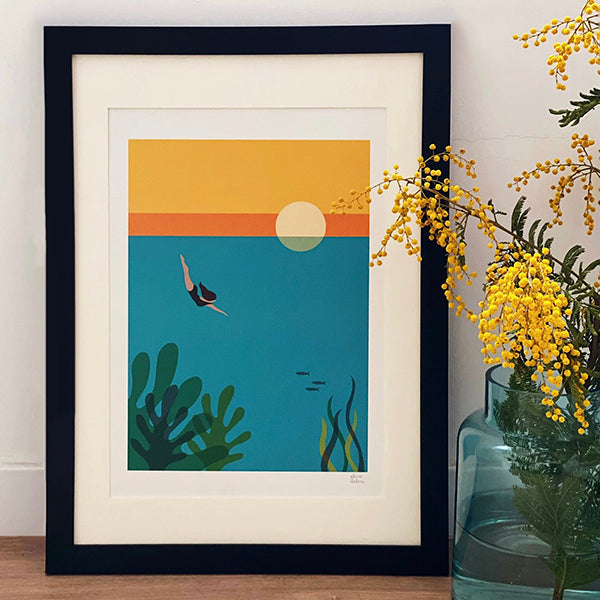 Maravillosa!
Esta lámina se la regalé a una amiga que adora el mar y el Mediterráneo sobretodo. Le pareció una de las láminas más bonitas que ha podido ver y por eso, os doy las gracias por contar con artistas tan maravillosas 💖
¡Muchas gracias, María del Carmen! Todo lo que hace Elisa Talens es maravilloso, ¡qué guay que el regalo haya encantado!
Great!!
I ordered prints online. They were sent properly and very quickly! Highly recommended GNOMO muchas gracias!
Thank you so much, Nicole! So glad your prints came safely and quick. Thanks for recommending us!
Zambullirse!
Qué bonita la lámina! Es todavía más guapa en persona...queda muy bien en el aseo nuevo...y los colores son 😍😍
Nos alegramos mucho de que te guste tanto, Silvia. ¡Es que las ilustraciones de Elisa Talens son mucho amor! Que la disfrutes a tope :)